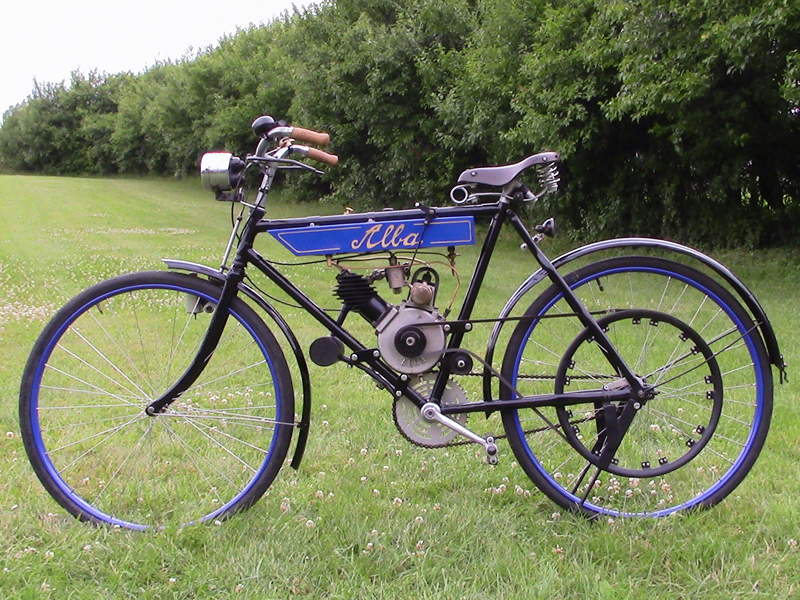 Early 1920's Alba four-stroke auxiliary engine 198cc, mounted on Steyr bicycle.

Alba-Werke GmbH in Szczecin-Möhringen (full name: Fabrik für Motoren und Motofahrzeuge Alba-Werke Stettin G.m.b.H) was founded by Albert Baruch in 1918. Before the company was closed in 1924 (according to other sources - in 1926) they were building motorcycles and three-wheeler vans with their own engines. The brand name was derived from first letters of the founder's name, ALbert BAruch.
First Alba motorcycles were powered by simple single-cylinder engine 198cc, power output: 1,5 HP, without gear box or clutch. These were introduced later, together with more powerful 247cc and 249cc engines. The company was also delivering engines to other manufacturers such as Huy and Teco. After Alba-Werke ceased to exist, Alfred's son, Manfred Baruch, continued to supply spares up to the mid-1930s.