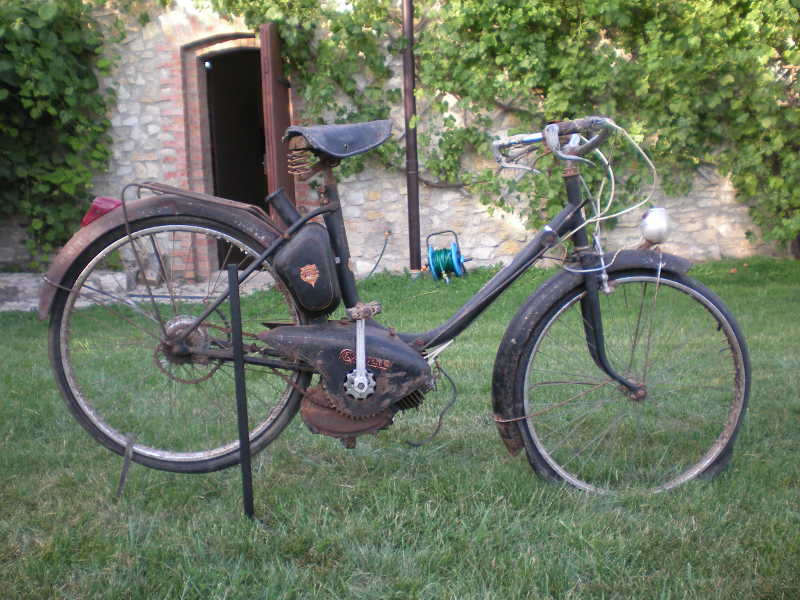 Cazenave, light motorbike made in Belin-Béliet in Gironde departament, France. See also: Cazenave (2)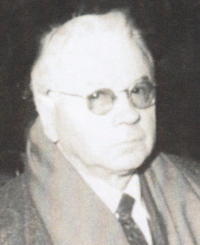 Louis M. Cazenave (to the left) was born in 1883 in a family of workers. Being 14 years old he found his first job in a sawmill. Then he held several other jobs in Belin: he was a locksmith's helper, he attended and repaired steam engines. In 1901 Louis rented a small room in Belin to sell and repair bicycles. Soon, with his cousins' help, he set a bigger workshop. He hired 15 workers and started to assemble and sell bicycles. At first bicycle frames were enameled in Bordeaux; in a few years Cazenave had his own enameling workshop. His clients were mainly farmers coming to the fairs. Cazenave was also selling guns, sewing machines and cookers. He bought a house in Belin, where he lived, run a workshop and a store.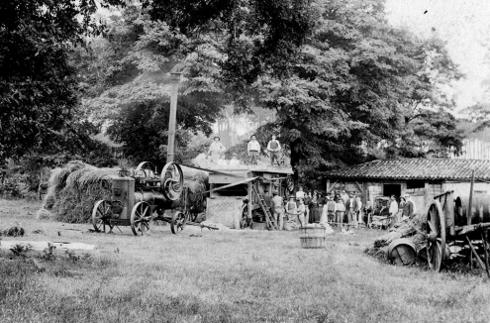 Belin at the beginning of the century. Photo around 1899-1900
In 1905 Louis M. Cazenave married Fernande Herreyre. Three children were born to them. Two sons: Guy (born in 1906) and Frank (born in 1917) and one daughter, Gisele, who died in baby age. In 1906 the house got too small for workshop and family and Louis Cazenave decided to buy an old glassware, about 600 m2. This was his workshop's new location.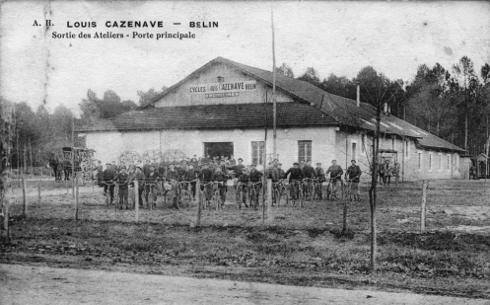 Cazenave's workshop in 1906
During WW1 Cazenave was making ammunition there. After war he turned back to building bicycles and got interested in motorized vehicles, too. The family business was growing. In 1919 Louis's sister joined him to work in the office, and in 1925 his son, Guy, at the age of 19 started to work in the company. After completing his education the younger son, Frank, followed his brother. In early 20s the first Cazenave motorcycle was built: "Cazenavette", patterned on Motobecane.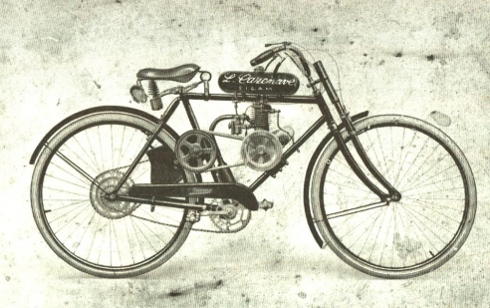 Cazenavette, Louis Cazenave's first motorized bike
During WW2 Cazenave agreed to work for German occupant in order to keep factory running (Frank left to be an army pilot, though, and in 1942 he joined "Free France".) After war Cazenave was producing motorbikes, scooters, even small cars using Ydral, AMC, VAP and Peugeot engines. Louis M. Cazenave died in 1958. His sons continued to run the motorcycle production until middle 70s.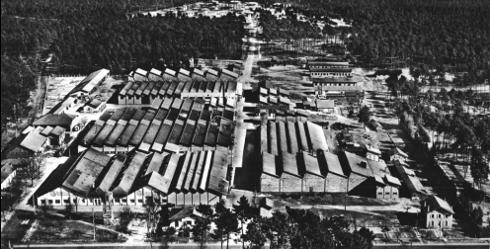 Cazenave factory in 1954. The company was hiring 700 workers in this time.
Photos from www.memovelo.com