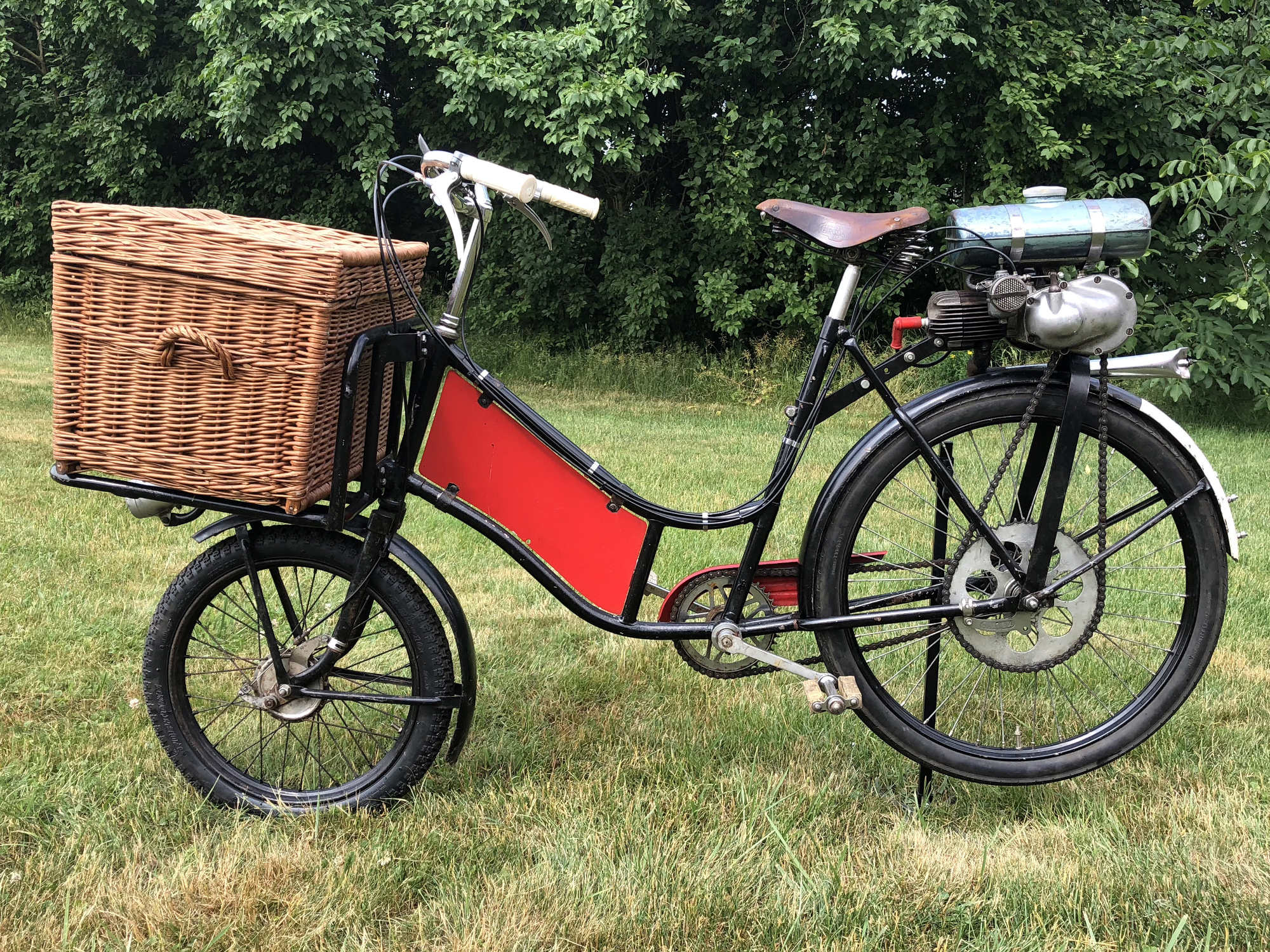 Bauer, German bicycle with Ilo auxiliary engine. Bauer used the "Bauer 50 years" badge from 1961 (probably from serial number 2342652). Bauer bicycles with Ilo engines were produced as early as 1948.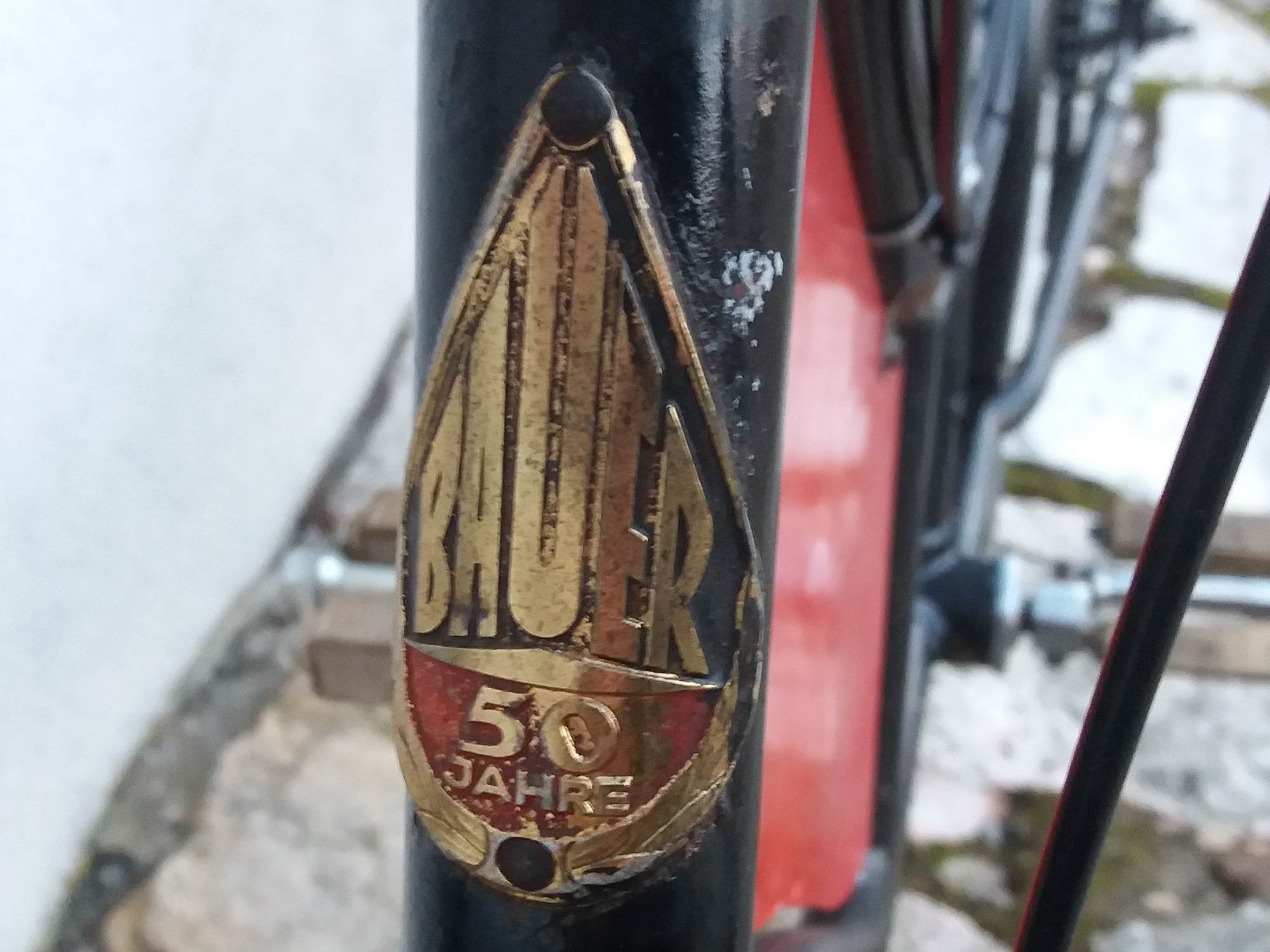 Fahrrad- und Metallwerke L. Bauer & Co. was a popular German bicycle and motorbike manufacturer. The metalware company was established in 1911 in Frankfurt-Fechenheim. In 1914 they moved to Klein-Auheim, a little town in Hesse, Germany (now Klein-Auheim is a district of Hanau). The bicycle production was started in 1922 and it was accompanied by production of bicycle accesories, especially lamps and dynamos. In 1936 they added motorized bikes to their range. The first model was Bauer B 100, a light motorcycle with 98 cc Sachs engine, 2.25 hp, two-speed gearbox and kickstarter. Also Bauer Saxonette was available.
During WW2 they were involved in military production, like all other German metalwork companies. Immediately after war they started to produce pots and other household goods. Soon bicycle production was resumed, too. Many of their bikes were sold to American soldiers staying in Hanau and it opened U.S. market to them. As early as 1947, nearly 1000 bicycles were produced daily and many of them were exported.
In 1949, Bauer ventured into motorcycle production with several models equipped with Sachs and Ilo engines of 123, 147 and 174 cc capacity. In 1952, they built a prototype of 250cc four-stroke motorcycle, but this model did not go into production. The further development of this construction exceeded the financial possibilities of Bauer and led to the end of motorcycle production in 1953.
The Bauer company went bankrupt in 1968 and was bought by Rowenta. The new owner took over Bauer facilities and about 30% of their employees and produced metal wares there until 1993.