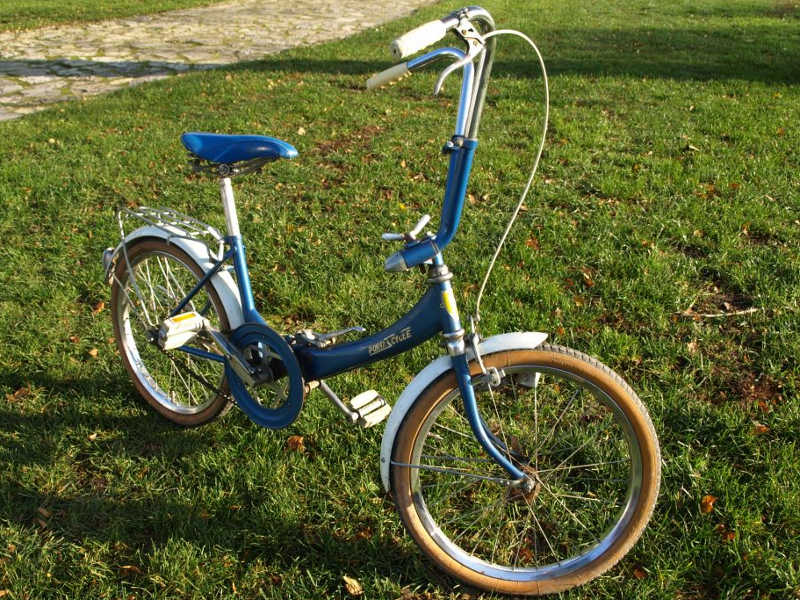 Katakura Porta-Cycle folding bike from 60's.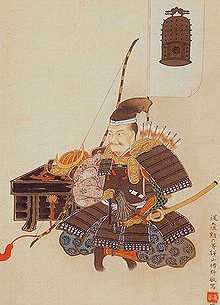 Katakura was not only a Japanese aristocratic family dating from the 14th century (see woodblock print to the left). It was also a Tokyo-based bicycle manufacturer, known for excellent quality and playing important role in Japanese bicycle industry in 50's, 60's, 70's and 80's. Katakura most famous product is Silk sports brand. They manufactured tourist bicycles, street bicycles and small folding bicycles as well. The company began producing bicycles at a factory near Yokota that had produced aircraft parts during the World War II. The first Silk bicycle was built for Keirin races. It's a form of motor-paced cycle racing in which track cyclists sprint for victory following a speed-controlled start behind a motorized or non-motorized pacer, most often - a motorcycle. It was developed in Japan around 1948 for gambling purposes and became an official event at the 2000 Olympics in Sydney, Australia.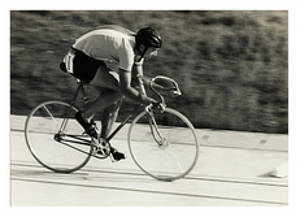 Post-war Japan lacked experienced constructors to make competitive track racer, so Katakura Silk racer for the Olympic was developed with crafts metohods, after many trials and errors (to the left: one of first Silk racers) The work was succesful; Japanese road cycling team at the 1964 Tokyo Olympics rode Katakura Silk bicycles. In 70's and 80's Katakura run mass production of Silk sports bikes, mainly for Japan domestic market. Some of them were exported, too.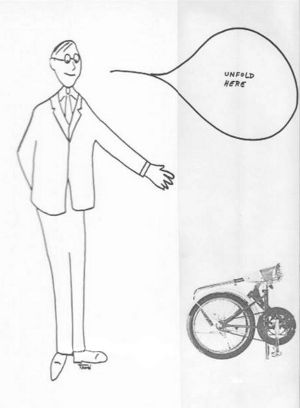 Porta-Cycle folding bike was designed for car transport. To the left you can see press advert of Katakura folding bike from 1966. "It rides beautifully once the rider becomes accustomed to the spring-loaded, shock-absorbing, floating handlebars flapping up and down, as weight is applied, and isolating the rider's hands from front axle-transmitted shocks. The application of more weight can easily bottom the handlebar suspension when conditions call for enforced control,leaving the front end shock absorption task to the balloon tires alone."(from www.pbase.com). Because of the high exchange rate of Japanese currency due to Plaza agreement at IMF in 1985, and the rise of China and US bicycle industries in the world market, Japanese bicycle industries rapidly lost its competitive ability. Katakura bicycle industry incorporated with Sanwa bicycle group; then closed the business in the end of 90s. Ex-mechanic of Katakura bicycle industry had established Silk bicycle factory and continued Silk brand until 2005.