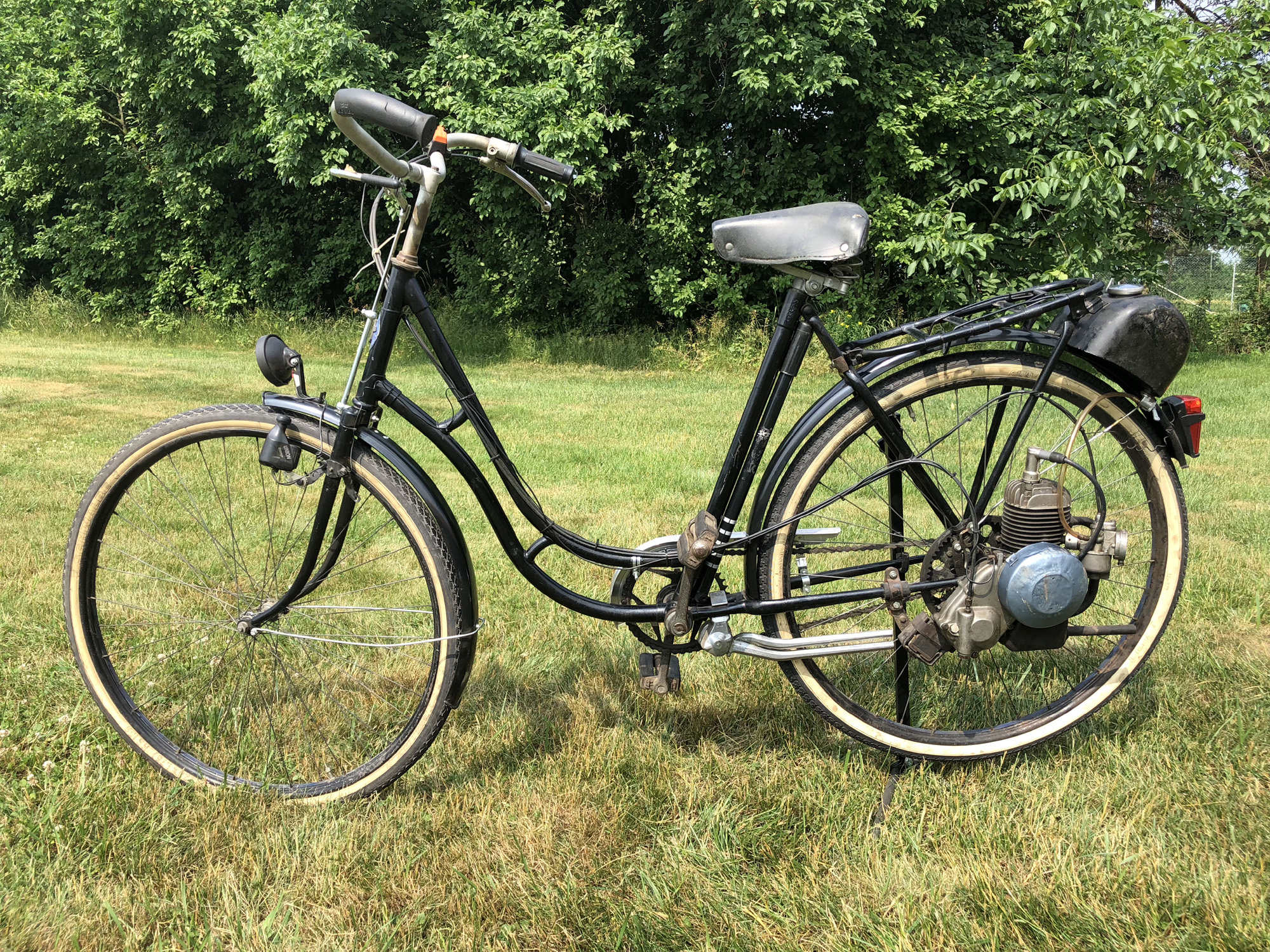 Adler bicycle with an auxiliary engine designed by Richard Küchen.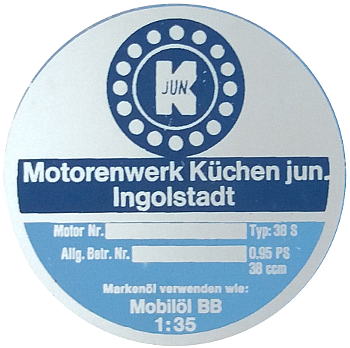 Richard Küchen was a German engineer and motorcycle engine constructor, born in 1898 in Bielefeld. He worked in car industry since 1912. During WW1 he was studying mechanical engineering and he was also a flight instructor. In 1918 he opened his own business and designed his first "K-engines". First one was a two-stroke water-cooled engine, and next one was four-stroke 350cc ohv with his original oil-supply system. Since 1924, the K-engines were manufactured at the Schiele-Bruchsaler industrial plants in Baden-Baden and from 1927 by the Maschinenbau-Gesellschaft Heilbronn. In 1928 his most famous design was born, a 3-valve engine. In 1931 Küchen was hired by Triumph, and next by Zundapp company. Later he moved to DKW, and finally to Victoria.
During WW2 he worked in Zundapp construction team again. Among others, he took part in building Goliath, a small remote-controlled tank. In the postwar period Küchen moved with his family to Ingolstadt and he made a new beginning. Using a few damaged barracks as a starting point, he created his own company again, Motomak Motoren- und Maschinenbau. The company was mostly a car components manufacture. Richard Küchen died in Ingolstadt in 1974.