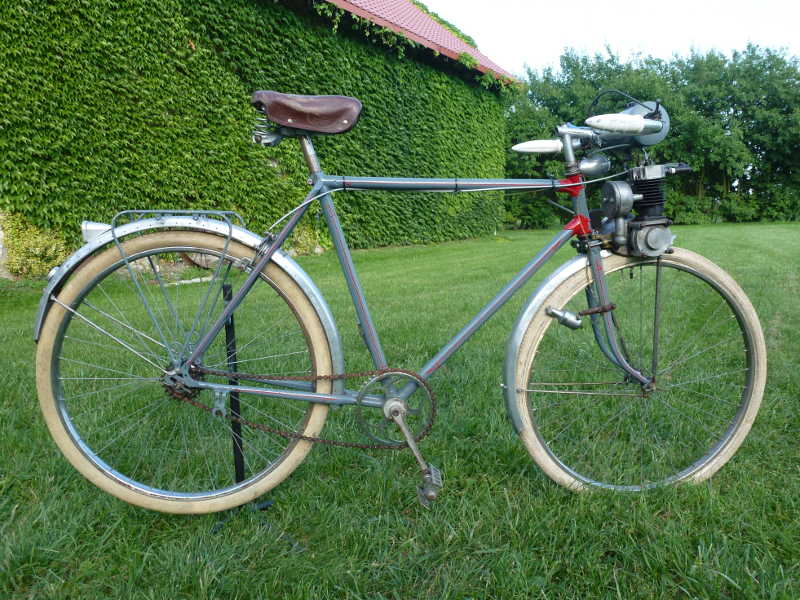 1949 Le Poulain 50cc Model A mounted on Eulette bicycle.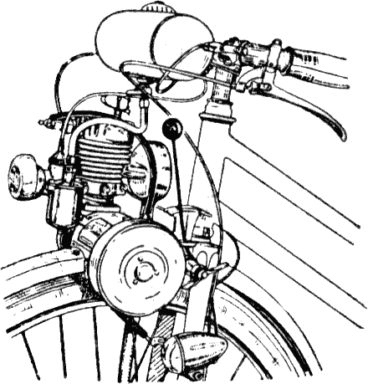 The company was a well-respected upmarket manufacturer. They started producing their range of 'moteurs auxiliaires' in 1949, and the Model A was the first model (to the left). The first le Poulains were front-mounted engines; later they also developed the engine to fit in the conventional moped position. This is a brief resume of the models offered by le Poulain:
Front-mounted engines: 1949 Model A, 1950 Motobloc Standard, 1950 Motobloc Luxe.
Centrally-mounted engines: 1952 Selection 'Select 52′ Cyclemotor.
The follow-up models were introduced after only one year, so the Model A is now particularly rare.