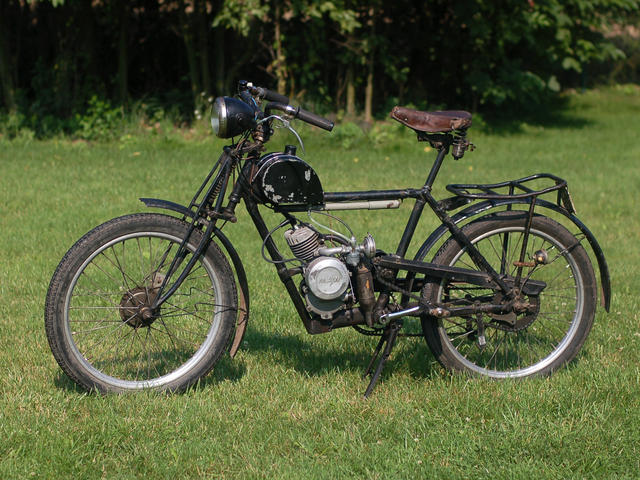 MAW engines were manufactured between 1954 and 1959 in Magdeburg, DDR (East Germany). MAW stands for "Magdeburger Armaturenwerke" (see history of the company, below).
Like all Eastern Bloc cyclemotors, it was a copy of a Western construction. MAW originates from AMO, German auxiliary engine. The 50cc Amo FM 50 was manufactured between 1949 and 1950, and the 60cc Amo FM 60 from 1949 to 1951. MAW, due to lack of competition on the market, was much more succesful. It was one of most popular cyclemotors in DDR up to the end of the communist regime.
Magdeburger Armaturenwerke. History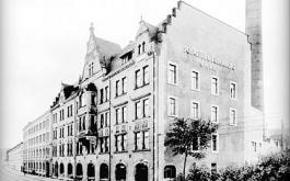 This metal industry company was founded in Magdeburg in 1873 under the name Jurgens & Co. In 1885 it was taken over by Eugen Polte, and in 1887 it was registered as Armaturenfabrik Polte. For next 60 years the factory had remained a family business, later it became a trading partnership. During 2WW Polte Works was one of biggest ammunition manufactures in Europe. It was bombed at the end of the war, and then most of machines and equipment were moved to Soviet Union.
East Germany goverment recreated the factory under the name VEB Magdeburger Armaturenwerke "Karl Marx" (MAW). MAW had developed into a big company, with more than 7000 staff members. They produced mainly armature and household wares. In 1970 they became the part of a bigger corporation, and after German reunification the Magdeburg factory were overtaken by the Deutsche Babcock AG.