1949 Victoria Gents Bicycle fitted with Nordap Hilfsmotor Front-wheel Engine (Velmo). See also: Victoria with Sachs engine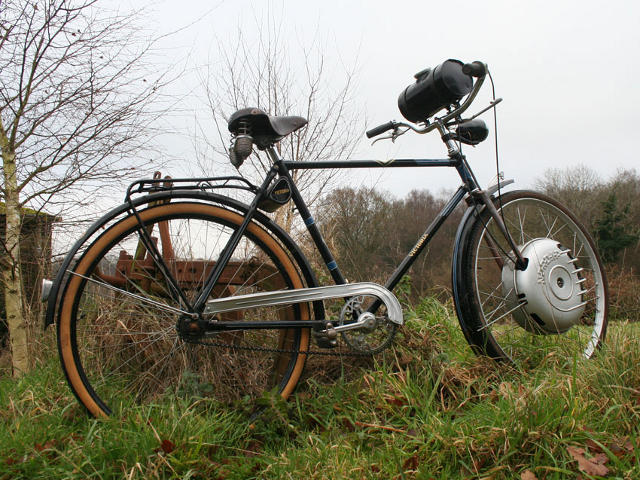 This fascinating machine is one of the rarest and most sought-after German cyclemotor. It was not very successful in its day, now it's a legend. Unlike the much more popular rear-wheel-mounted Cyclemaster, the unique Nordap fits into the front wheel of a bicycle. This particular Nordap is mounted in a restored Victoria bicycle.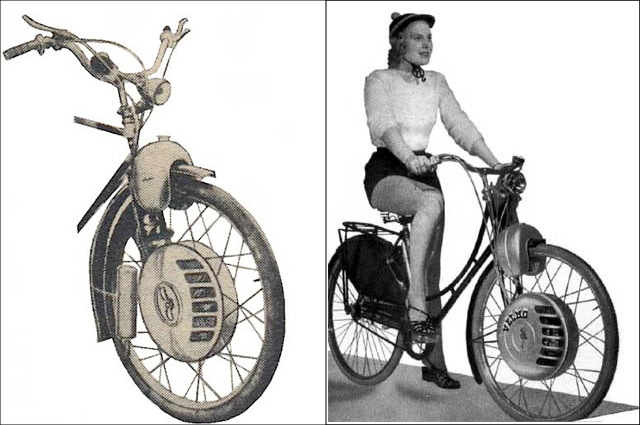 NORDAP-VELMO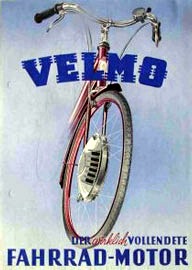 This unusual auxiliary engine unit, made by the Velmo-Motoren GMbH of Hamburg, made its debut at the German IFMA show of 1951. It was shown as an engine mounted in the front wheel hub, with fuel tank over the mudguard. However, when it came onto the market a year later, as the 'Nordap,' the first model had a separate fuel tank, being a cylindrical tank fitted to the steering head. The 'saddle' style petrol tank came later. The only difference between a Velmo and a Nordap is the name, the Velmo being the name used for export, while the Nordap badge was fitted to those sold in Germany. The original idea was to provide a German-made unit to compete with the Cyclemaster, which was sold under license in Germany and fitted to German Rabeneick bicycles.