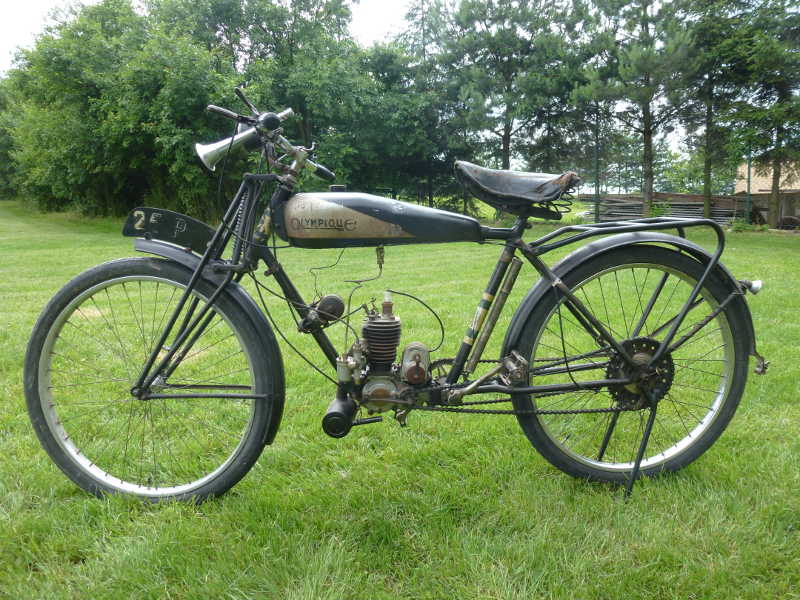 Olympique (Alcyon) motorbike from 20s or 30s, with Zurcher engine.
Olympique was a French brand overtaken in early 20s by Alcyon, the firm founded at Neuilly sur Seine in 1902 to manufacture bicycles. Alcyon's production was also taken up in the town of Courbevoie and as early as 1904 this factory assembled its first motorcycle equipped with a Swiss Zédel engine, from the firm of Zurcher & Luthi in St. Aubin.
In 1906 a Zédel factory was opened in la Ferriere sur Jougne in France and one year later the Swiss factory closed. Soon after that the French Zédel factory was brought under the complete control of Alcyon. Subsequently most Alcyon motorcycles would be equipped with Zédel or Zurcher engines; it appears that only in 1925 JAP engines were used. In 20s Alcyon's position on market was strong and it was able to buy many French companies: Olympique, Armor, Thomann, Labor and Française Diamant. Consequently, Alcyon was marketing its models under their various brand names.