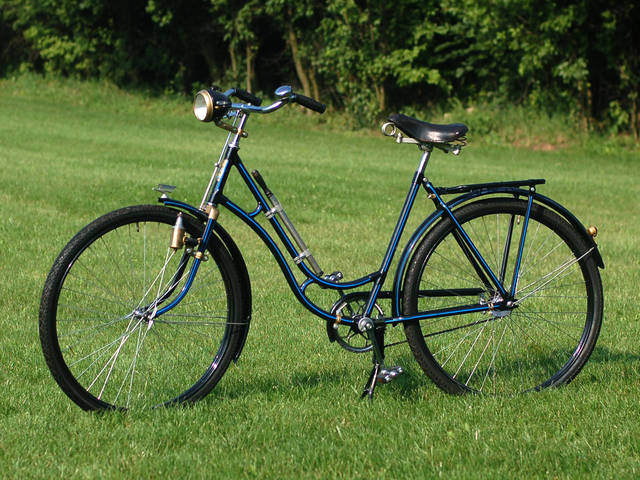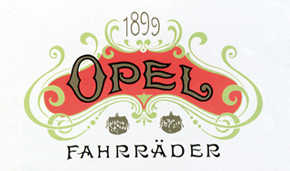 In 1862 Adam Opel, a journeyman metalworker, goes into business in his hometown of Rüsselsheim: he builds his first sewing machine and starts his company. In 1886 Adam, father of 5 sons who were great entusiasts of cycling and racing, enters the business of bicycle manufacture. 40 years later Opel will be already the biggest bicycle manufaturer in the world.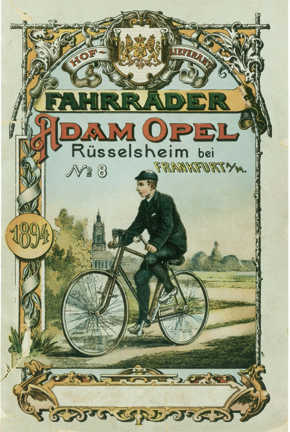 In 1895 Adam Opel dies at the age of 58. His wife Sophie assumes responsibility for running the business, with the support of her sons. A sudden deflation of the boom in bicycles in 1898 didn't make this task easy for her, but the company managed to carry on. New products were introduced, that kept on the more than 1,500 employees, most of whom had grown up in the industry with Opel. In 1899 first automobil is built. In 1903 Opel starts to manufacture engines, and in 1909 the company is able to introduce an affordable compact car. The bicycle plant also expanded, eventually becoming the largest in the mid-1920s, with a capacity of 4,000 cycles a day, with innovative equipment such as automatic painting and plating equipment in halls pressurized for ideal cleanliness. By the 1930s, times had changed. In a series of transactions between 1929 and 1931, the Opel family sold their business, Adam Opel AG, to General Motors Corporation, and it became a subsidiary.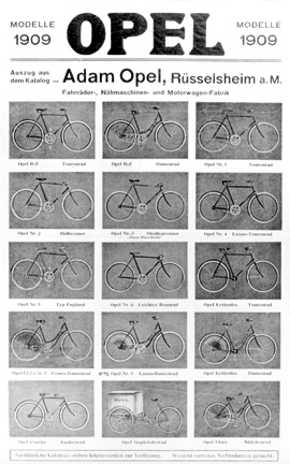 In 1936, Opel sold its bicycle plant to NSU in Neckarsulm (which had started making bicycles at about the same time as Opel). Under the company's many different names, 2.5 million bikes in all had been produced.