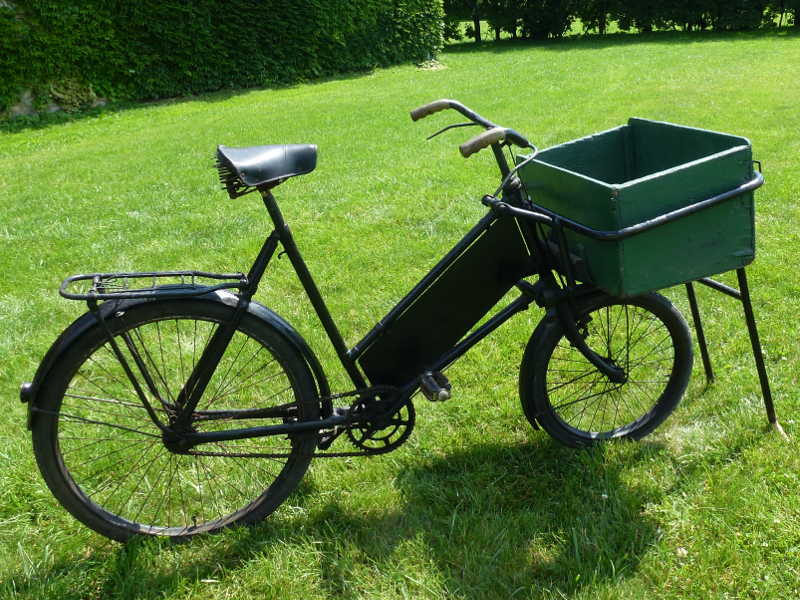 Pashley carrier from 50s.
In 1926, William Rathbone 'Rath' Pashley founded Pashley and Barber in New John Street West, Birmingham. Pashley and Barber declared that they were 'Manufacturers of every type of cycle' and that 'Birmingham produces the finest cycles, these are Birmingham's best'. The model range included everyday roadsters, clubman racing machines, tradesmen's carrier cycles and tandems. Barber was Meg Pashley's (Rath's wife) maiden name. Rath had been apprenticed to the Austin Motor Company before the First World War and saw military service as a despatch rider. These occupations in his early years gave him engineering knowledge and skill and also a lifelong interest in two wheel transport.
Competition in the cycle trade was very fierce and after a short while 'Rath' Pashley realised that success would come through identifying a market niche. A new company, Pashley Carrier Cycles, was formed to concentrate on building carrier cycles designed to withstand the abuse thrown at them by errand boys. In 1936, the company was incorporated as W.R. Pashley Ltd and moved to a larger new factory (over 30,000 square feet) in Chester Street, Aston. As prosperity returned after the depression, the company increasingly focused on delivery and vending tricycles - for dairy products, ice cream and general deliveries. In pre-war years Pashley made almost every component of their cycles in their own factory - for the frames, only the tubing and lugs were bought in. Frame building, brakes, wheels, sheet metal work, polishing and enamelling were all carried out in the works. During the Second World War, Pashley, like many other engineering firms, turned some of its production capacity over to the war effort. The company produced Browning machine gun mounts among other equipment. Below: photo thanks to www.pashley.co.uk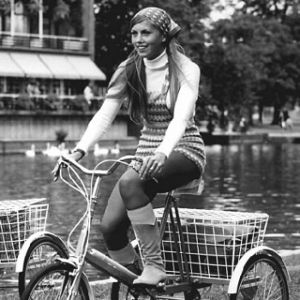 After the war the company began making small motorised vehicles. The Pashley Pelican was a rickshaw-styled transporter of goods and people utilising Royal Enfield or BSA motorcycle front ends. These vehicles along with the standard carrier cycles proved popular abroad with exports to Denmark and Holland in Europe and South Africa and Argentina further afield. The Canadian Police made use of the motor rickshaw to collect money from parking meters. By 1950 Pashley started the manufacture of Brockhouse Indian Motor Tricycles- J. Brockhouse and Co. of Birmingham having acquired the Indian Motorcycle Company of Massachusetts and sub-contracted the manufacture to Pashley. They also moved briefly into car manufacture in 1953, again with a conventional tricycle layout. Perhaps the most successful of the motorised Pashley tricycles was the '3cwt Light Delivery Truck' with a Kendrick wheel layout (two wheels at the front). As more conventional motorised transport became available to most businesses in the early 1960s, Pashley's focus moved away from motorised vehicles and, together with the carrier cycles, trolleys, carts and street barrows, a large number of road trailers were manufactured, both as simple chassis and fully bodied. By the late 1970s, Pashley was supplying bikes to the Royal Mail. Recently, Pashley still manufacture a range of workbikes and trikes that are used commercially by many companies in the UK and abroad. The company claims to be "England's longest established bicycle manufacturer".