Villiers licensed engine, made in Kielce, Poland in 1938-1939.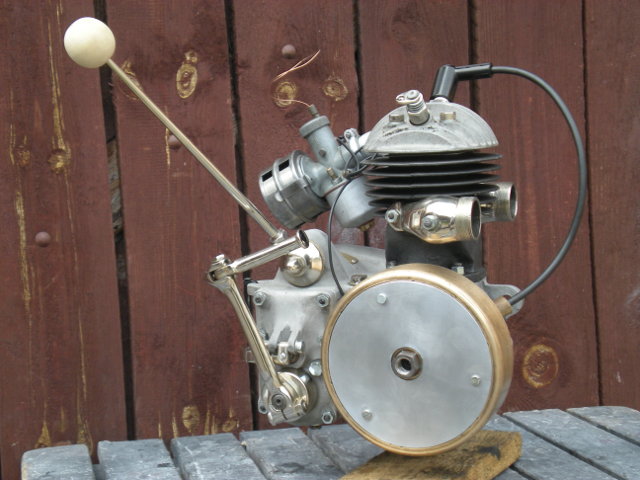 Ludwików Steelworks. History
The factory was established in 1914 by stockholders of Suchedniów foundry. It was named "Ludwików" in honour of the owner's father. The factory was launched after WW1 and it developed quickly. First it manufactured simple iron wares, like fittings, pots and stoves, from 1922 it started agriculture tools production. By 1926 Huta Ludwików had 748 employees.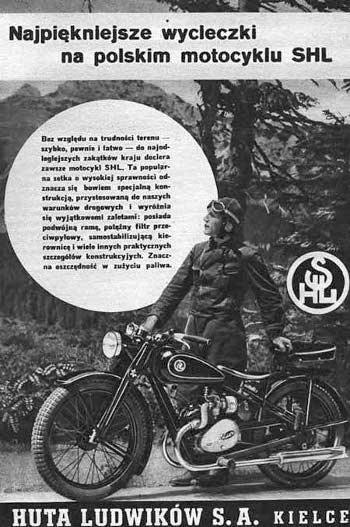 In the beginning of 1938 the management of Ludwików Steelworks near Kielce decided to start production of their own motorbike. Polish constructor Rafał Ekielski was delegated to Villiers Motor Co. in Wolverhampton, Great Britain, to study the production flow. In May 1938 Ludwików Steelworks bought a licence for Villiers 98cc 3HP engine. Not only documentation, but also equipment was brought from England; in this time 80% of machine tools in Ludwików Steelworks were imported. A modern factory arised, and soon SHL motorbike production ("SHL" stands for "Suchedniowska Huta Ludwików") was launched. To September 1939, when war broke out, nearly 2000 of them were sold. After war the SHL production was renewed, but Villiers engine production was discontinued; post-war SHLs were fitted with the engine designed for Sokół 125.
Many light Polish motorbikes from interwar years were sold with imported Villiers engines. Łucznik was fitted with Villiers 98cc, Niemen – Villiers 98cc, 125cc or 150cc, Perkun – Villiers 98 in standard version, but it could be also customized with 125cc Villiers engine. Podkowa was sold with imported Villiers 98, too (just before war they started to use licensed engines from Kielce).