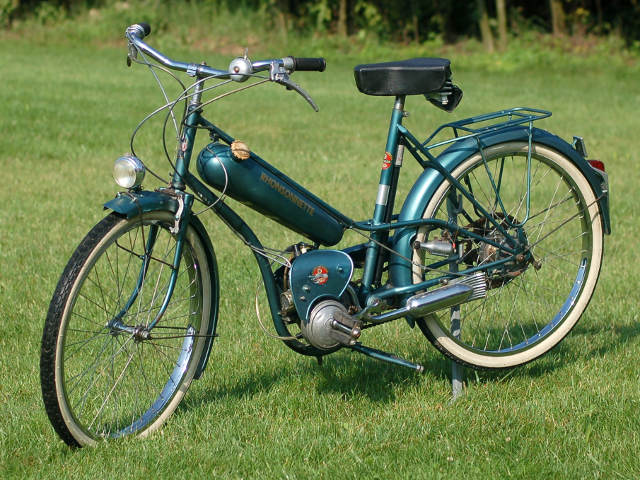 1952 Rhonsonette ABG VAP 48cc

Manufactured by Cycles Rhonson of Lyon, France. Fitted with 48cc ABG VAP engine. After WW2, Rhonson, along with the ABG, Alcyon, Armor, La Française Diamant, Gentil, Labor, Lucer and Thomann marques all became part of VAP (more information about ABG VAP - click here).
Compare: Rhonsonette, other model built in 50s.