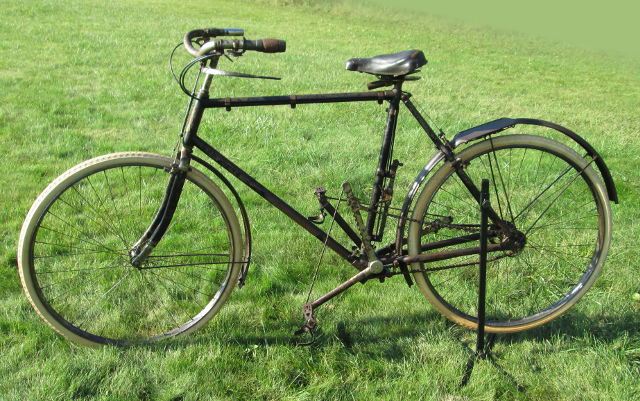 Terrot Levocyclette, a spectacular French bike from the first decade of 20th century.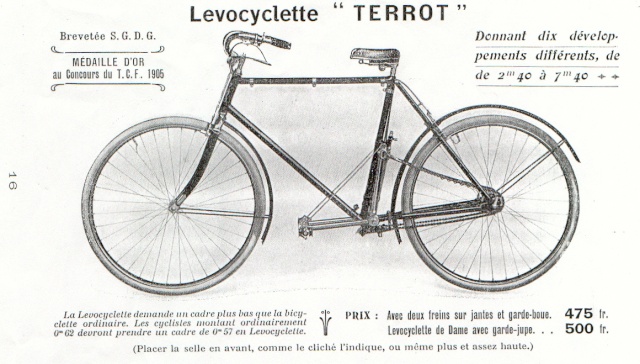 This advanced type of lever-driven bicycle was introduced in 1905 and produced till 1924 by Terrot & Cie in Dijon, France.
Levocyclette continues the tradition of lever-driven bicycles, but it also uses a chain to drive the rear wheel. A sophisticated hand-operated mechanism enables the rider to slide the chain up and down the lever, thus choosing various speeds.
http://www.youtube.com/watch?v=oYff72AYO5w
Terrot Levocyclette model introduced in 1905 had 5 speeds, and in 1907 Terrot catalog there was a Levocyclette model with 10 speeds! In early years of 20th century this unusual construction could have been excellent alternative for plain chain-drive bikes.