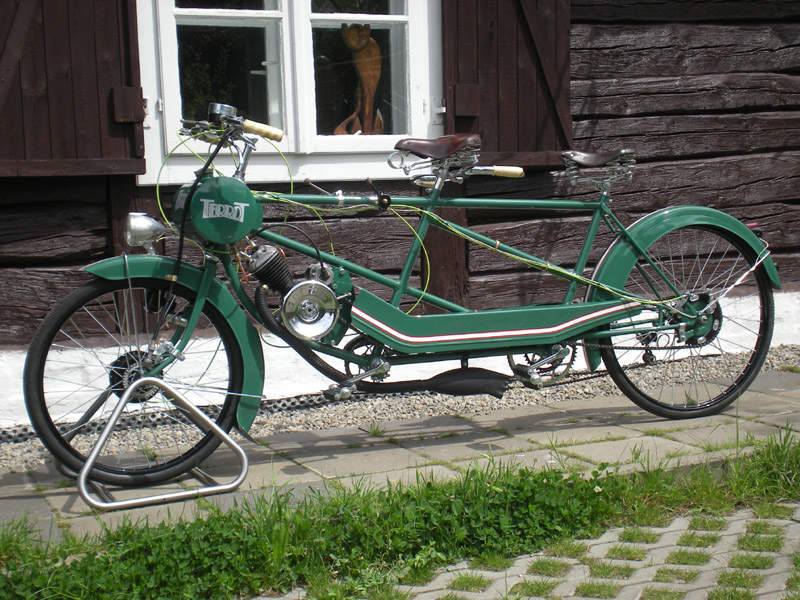 Motorized tandem bicycle from 20s, made by Terrot, 2 rue André-Colomban, Dijon, France.
"Terrot was once France's largest motorcycle manufacturer but also has an important place in French bicycle history. Like many other future bicycle/motorcycle companies, Charles Terrot already had a manufacturing company. His factory made knitting machines. With advances in bicycle design in the late 1880s, he added his own innovations, filing, in 1890, a patent bracket with two speeds. His first catalogue was published in 1893 and he introduced a chainless cycle with gears. In 1910 the first derailleur was designed and added to Terrot bicycles. Terrot absorbed the company Magnat Debon in the 1920s and was itself taken over by Peugeot in the late fifties..." (www.oldbike.eu)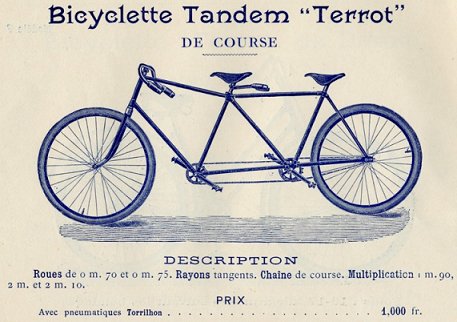 First known Terrot tandem bicycle in 1894 catalog
This tandem is powered by Terrot auxiliary engine introduced in 1926, 100cc BMA type VM ("BMA" is Bicyclette Moteur Auxiliaire). In this time, when riding pedal-assisted vehicles with engines below 100cc and top speed less than 30kph, no registration or license was required. This made BMA engines quite popular. They were used in many types of light motorbikes and motorized bicycles in pre-war France.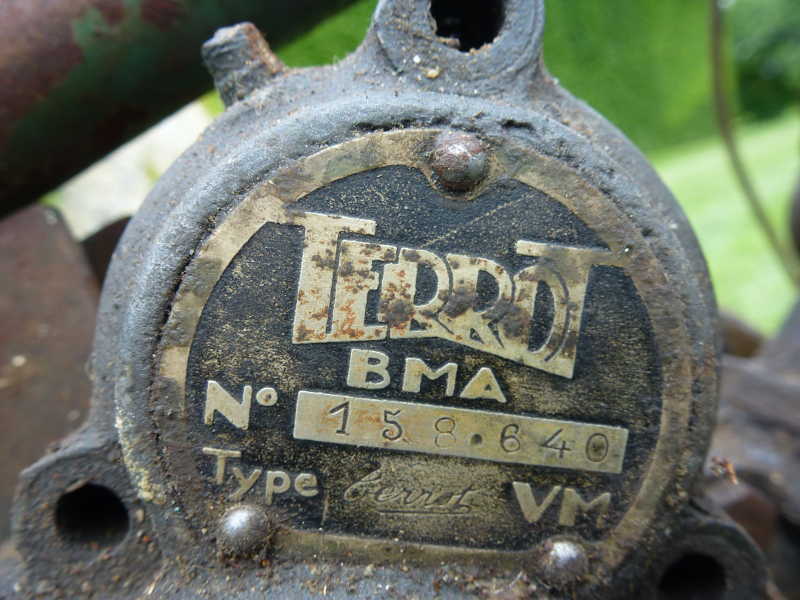 Unrestored vehicle's engine