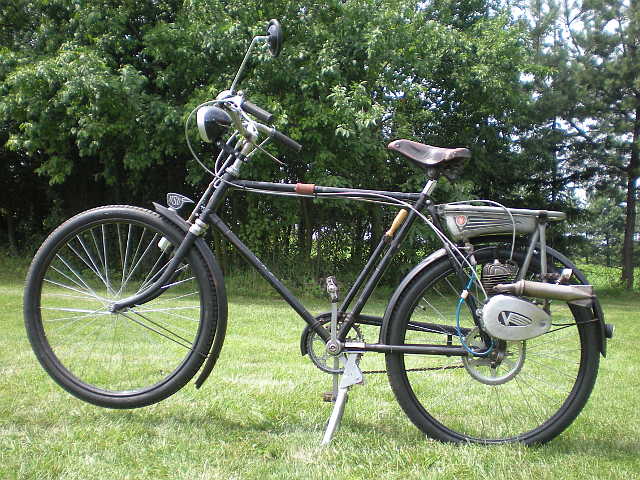 NSU bicycle with Victoria engine from Victoria Werke, Nuremberg from 1948. See also: Victoria with Sachs engine and Victoria motorcycle.
VICTORIA WERKE AG, Nuremberg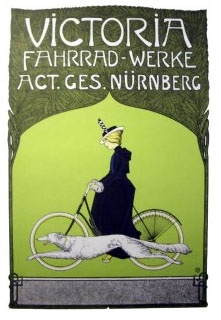 The company started, like most motorcycle manufacturers, with bicycles. Founders Max Frankenstein Burger and Max Ottenstein started their company 'Frankenstein Burger and Ottenstein Nuremberg' in Nuremberg, in 1886. By 1888 they had manufactured 1000 Victoria bicycles. In 1895 the company name became Victoria Fahrradwerke AG, abbreviated to Victoria Werke AG in 1899. They made their first motorcycles in 1901, using Cudel and Fafnir engines. With the company's success, the original founders, being Jewish, were forced out and replaced with Government-approved directors. With the need, after WW2, for auxiliary engines (a limit was fixed on Germany by the Allies on how many larger-engines vehicles could be made), a 38cc Victoria FM cycle-attachment engine was sold between 1946 and 1954.