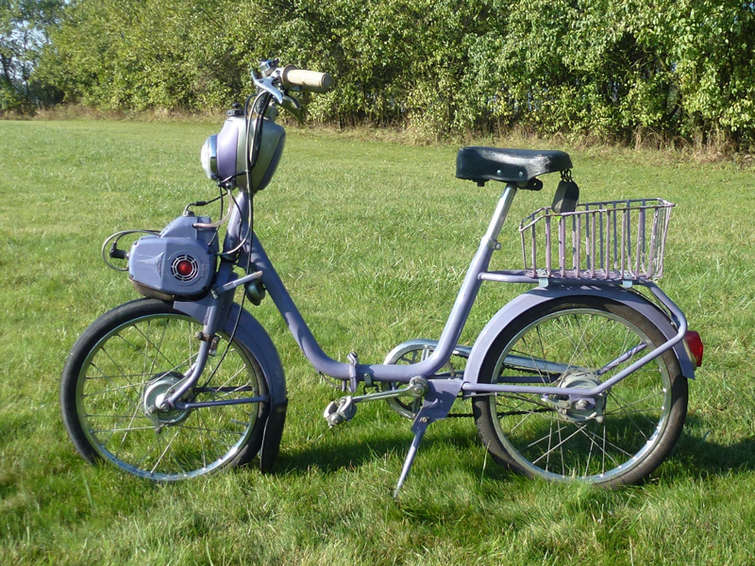 Bicizeta, Italian moped made in 60s by Zanetti. 42cc. The weight of the vehicle is only 28kg.
"The memorable brand "Zanetti Motori" was born in 1946 in Bologna with the entrepreneurial project of Zanetti Augusto which would turn in the '60s and '70s into the production on a national level of the two-stroke mix-engine for small agricultural mechanization." from www.zanettimotori
The make was bought by F.Ili. Patierno, a family business from Puglia, and continued till the end of 1990s. In 2000 the make was renewed and now Zanetti is a manufacturer of small Diesel engines.