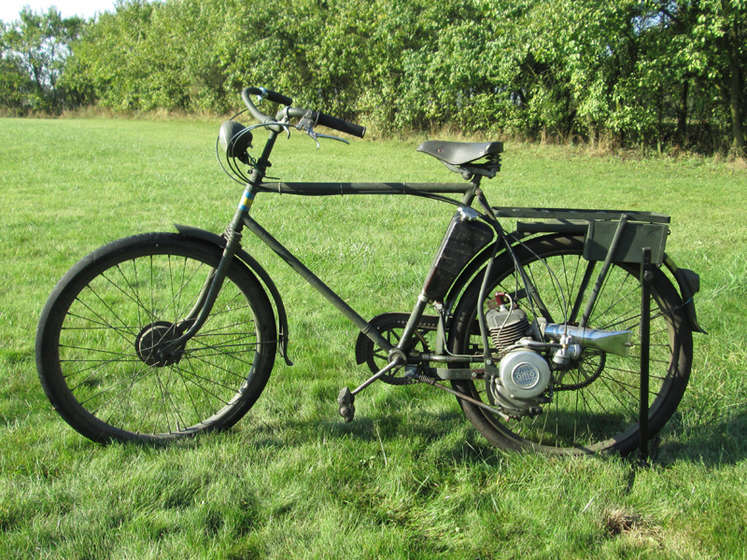 Swiss army bike ("Militärvelo") with Amo auxiliary engine.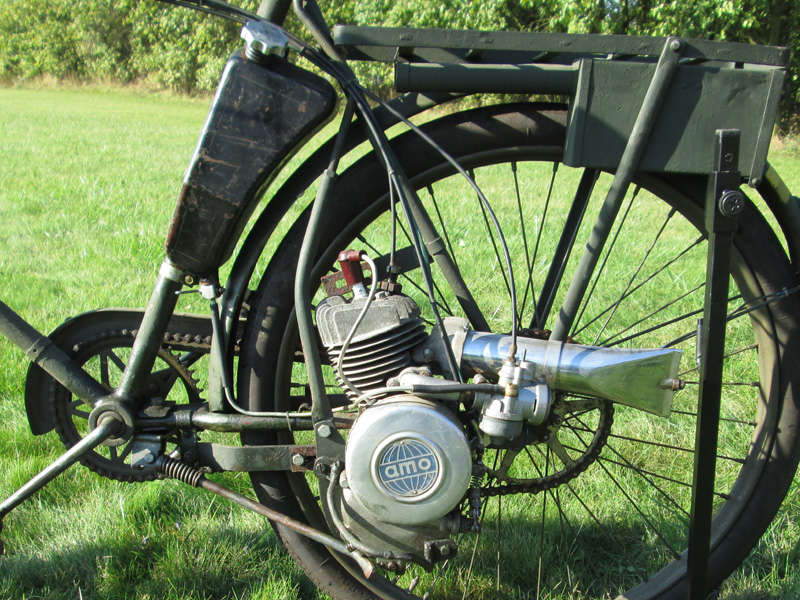 Amo auxiliary engine was produced by Amo-Motorengesellschaft based in Berlin-Schöneberg, Eisenacher Str. 61. There were two versions of Amo engine, 50cc and 60cc. Amo FM 50 was manufactured between 1949 and 1950, and the Amo FM 60 - from 1949 to 1951. They were advertised as "the strongest bicycle engines in the world".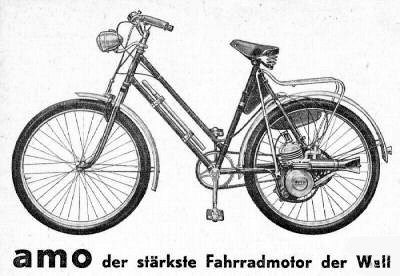 Later Amo-Motorengesellschaft started to build mopeds: Amoped (1954) and Amoretto (1956). Their "Hilfsmotor" was discontinued in 1951, but a few years later the same design was used to produce MAW engines in Magdeburg, East Germany.