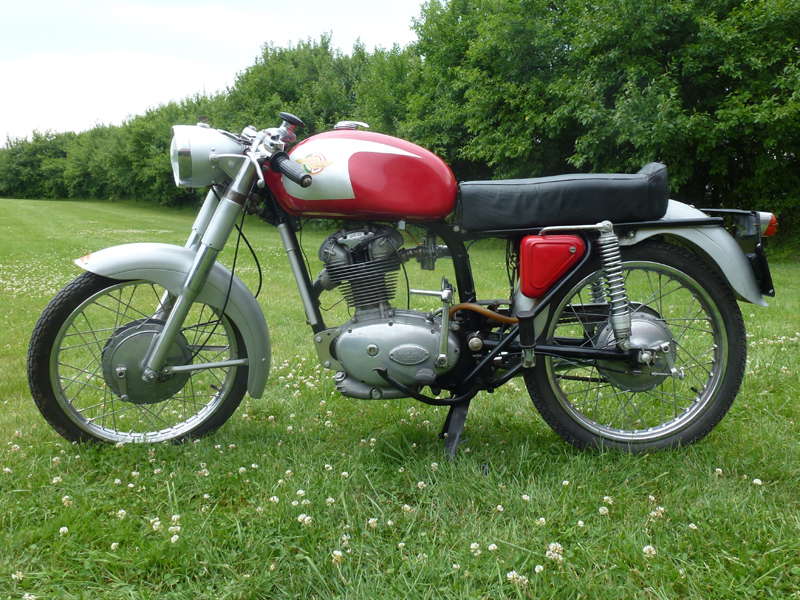 1955 Ducati motorcycle.
Ducati was Italian company initially producing radio components, and after WW2 - Cucciolo engines and light motorbikes (compare: Ducati 60 Sport) In 1953, management split the company into two separate entities, Ducati Meccanica and Ducati Elettronica, in acknowledgment of its diverging motorcycle and electronics product lines. Ducati Elettronica became Ducati Energia SpA in 80s. Dr. Giuseppe Montano took over as head of Ducati Meccanica SpA and the Borgo Panigale factory was modernized with government assistance. By 1954, Ducati Meccanica SpA had increased production to 120 bikes a day.
In the 1960s, Ducati earned its place in motorcycling history by producing the fastest 250 cc road bike then available, the Mach 1. In the 1970s Ducati began producing large-displacement V-twin motorcycles and in 1973, released a V-twin with the trademarked desmodromic valve design (compare: Ducati 900). In 1985 Ducati was bought by Cagiva company. Since this time Ducati has been owned by a number of groups and companies; now it belongs to Audi.