Rare American motorized bicycle. The 119cc Evans Power-Cycle was manufactured by the CycleMotor Corporation between 1919 and 1924. Various Evans motorcycles were exported to Europe.
Evans sold both whole vehicles (below) and engine kits to be mounted on a bicycle frame (see: Evans Power Cycle - auxiliary engine and Evans Power Cycle - auxiliary engine [2])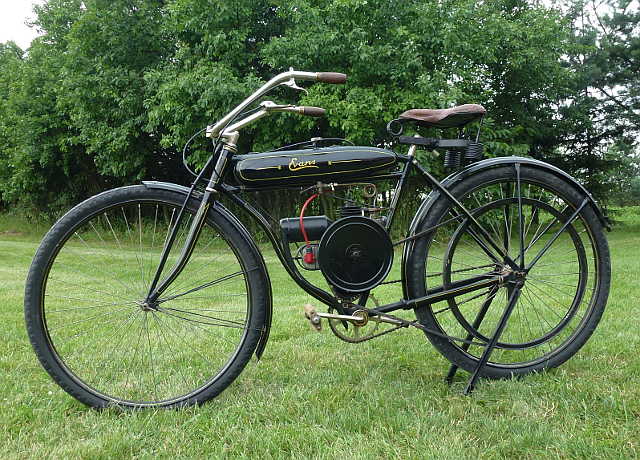 Evans Power-Cycle. Distribution: Coren & Co.
After CycleMotor ceased production around 1924, manufacture passed to Stock-Motorpflug A.G in Berlin, who made them until 1933 under license and sold them under the name 'Stock.' Tax records from Berlin show Stock was only in business from 1924 – 1933. Later models had a 3hp engine with shaft drive.