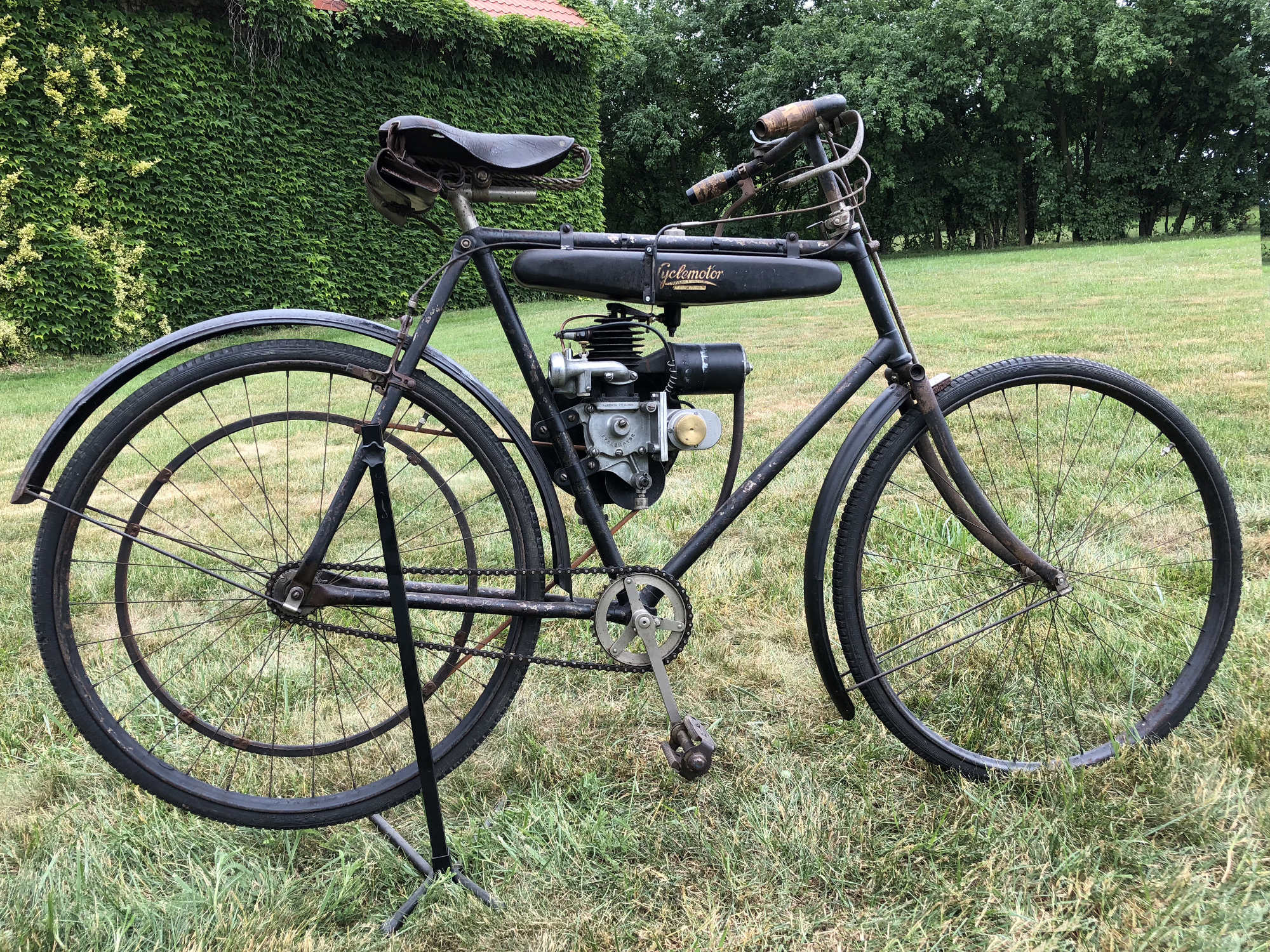 1919 Cyclemotor made by CycleMotor Corporation, Rochester NY.
CycleMotor Corporation was one of most important American cycle-attachment engine manufacturers before WW1, together with Smith Motor Wheel and Merkel. In years 1915-1916 General Railway Signal Company (later renamed to ALSTOM Signaling Inc) was manufacturing engines for CycleMotor company. Their own production was run in years 1919-1924. The single cylinder air-cooled 119cc engines got up to 100 miles to a gallon and, together with their rear wheel belt transmission drive system, weighed only 21 pounds. They provided a top speed of 25mph on a level road. When sold as an auxiliary engine to attach to a bicycle, it was simply known as the "Cyclemotor". However, it was also sold as a complete machine under the name of the "Evans Cyclemotor", since Evans was the brand of the bicycle used as a base (see : Evans Power Cycle 1919).
After CycleMotor ceased production around 1924, manufacture passed to Stock-Motorpflug A.G in Berlin, who made them until 1933 under license and sold them under the name 'Stock.' Tax records from Berlin show Stock was only in business from 1924 – 1933. Later models had a 3hp engine with shaft drive.