WUL-GUM motorbike with Sachs 98 cc engine, based on German Phanomen BOB. In 1937-1939 WUL-GUM company was importing whole motorbikes as subassemblies, mostly from Germany. They assembled them in their own workshop (also in Kamiński's workshop "Motosprzęt" in Ostrów Wlkp) and sold them all over the country as local products, avoiding 20% tax on imported vehicles. Only a few WUL-GUM motorbikes are preserved.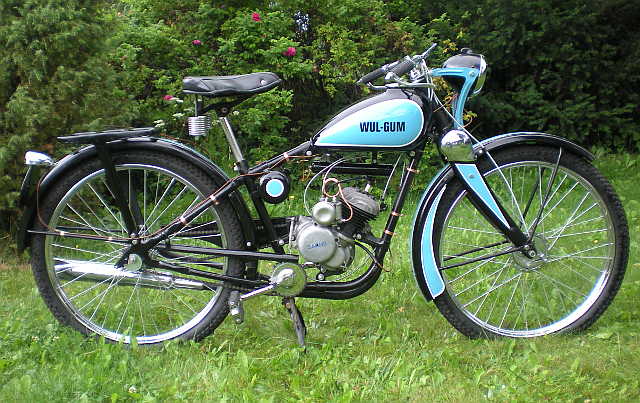 The motorbike was initially rebuilt by dr. K. Kuligowska (see photos).More detailed restoration has been finished in July 2012. Now the vehicle is in running order (see photos and video).
An interesting detail is original label from rear mudguard with owner's name and information about recommended fuel composition: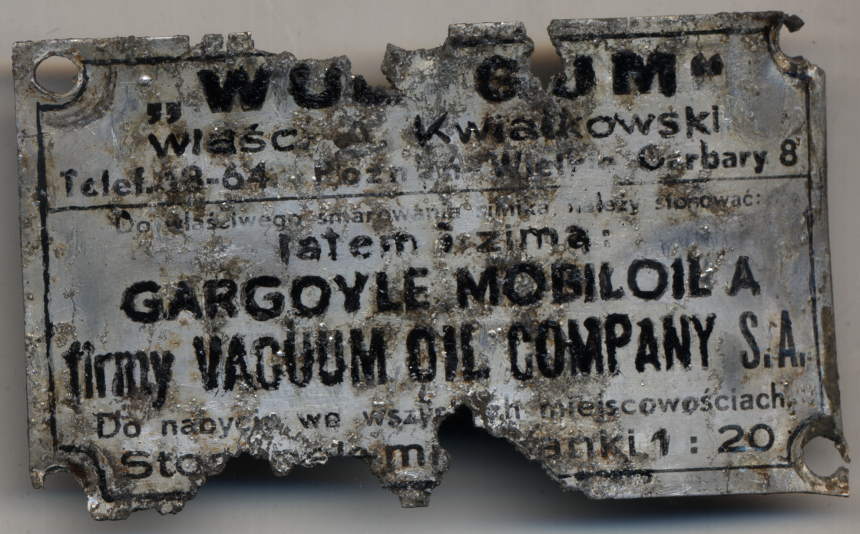 The original label is kept in safe place now, and on the mudguard it's replaced with a copy: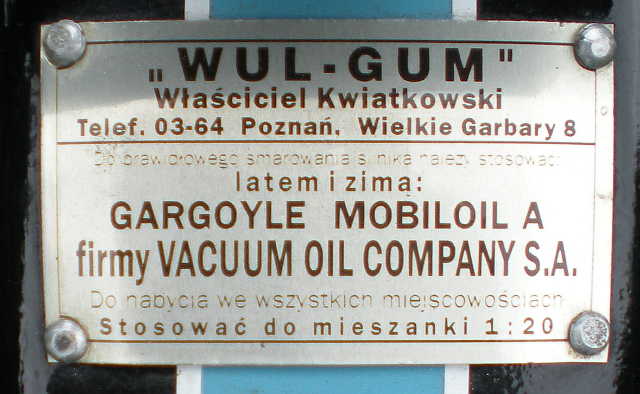 WUL-GUM history
WUL-GUM company from Poznań, Poland, was representing many European motorcycle manufacturers. They imported mainly light German motorbikes, 100ccm or below. First it was Prior from Hercules Werke G.m.b.H, then they started to import motorbikes from Phanomen Werke and Victoria, with trustworthy Sachs engines. WUL-GUM company did sell and repair tyres, as well. They had in stock motorbike parts, accesories, oils and greases, too.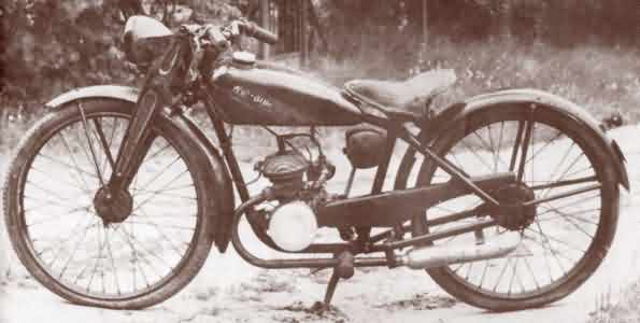 The motorbike shown below comes from Ostrów Wlkp. Town Museum (it's not part of this collection). It's another example od WUL-GUM motorbike based on Phanomen BOB 100.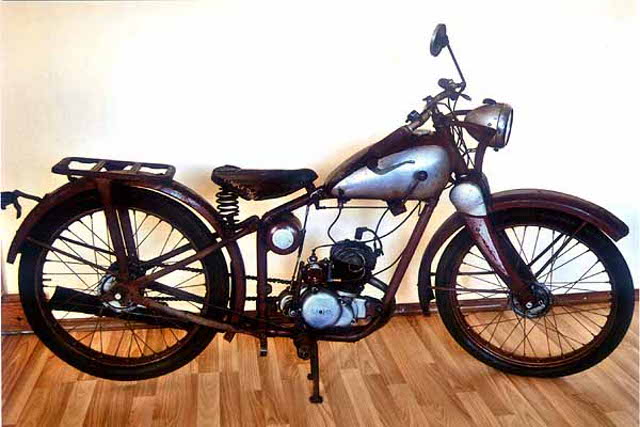 Below: The signature of company's owner, Julian Kwiatkowski, confirming a meeting with a member of Sosnowiec Cycling Society. The meeting took place in WulGum factory in Ostrów, in 1929. By courtesy of Robert Starzykowski